Water Heaters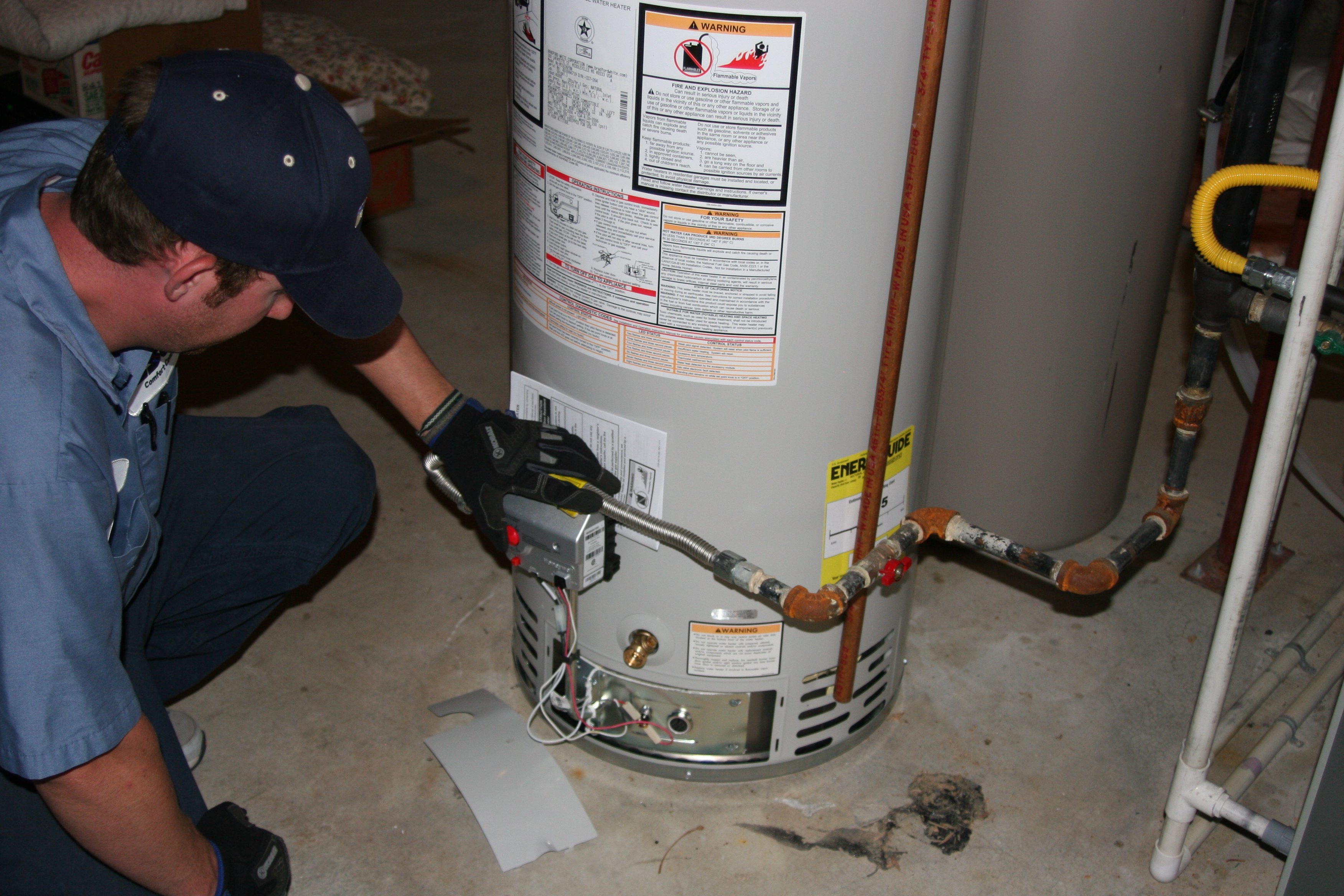 You can rely on Affordable Solutions by Brian for your water heater repair or replacement.  We will have your water heater installation and replacement as quickly as possible so that you will have hot water again that same day in most cases.
If a replacement water heater is necessary, Affordable Solutions by Brian will help you determine which one is right for your home and budget, taking into consideration your family's water heating needs and energy usage expectations.
We've worked with most types and brands of water heaters, including tankless water heaters!
A tankless water heater, or an on-demand water heater, is one that only begins to heat water when the demand is made either by turning on a hot water tap, turning on your dishwasher, or operating a washing machine. The is no large tank required because the water is heated on the way to it's destination. The flow of water triggers gas burners or an electric heating element inside the heating unit. When the tap is closed, the heat goes off and energy consumption stops, therefore you are not paying continually to reheat water in a tank, making any tankless water heater inherently more efficient than any tank-type water heater.
If you are interested in learning more about tankless water heaters, give Affordable Solutions by Brian a call to discuss your options today!  Our team is confident that no matter what the problem is with your water heater, we can get yours running flawlessly again or have a new one installed in no time!