Roof Cleaning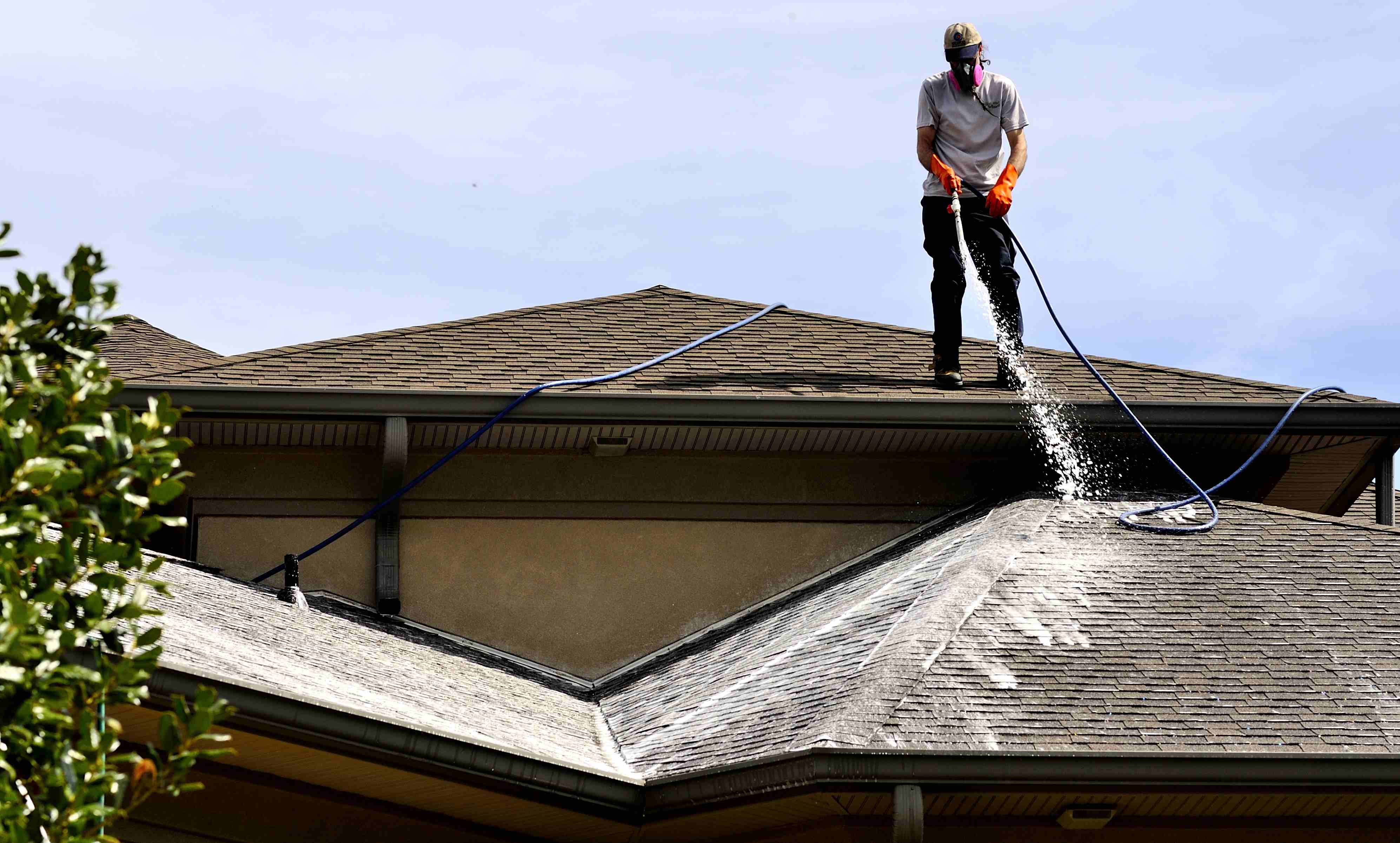 Roof Cleaning | Keep your home clean from top to bottom! Is your roof in terrible condition?Full of debris and stains? In need of major maintenance thanks to unwanted plants?
Not only does a roof in need of maintenance look bad, compromising the overall appearance of your home, it may also pose serious threats to you and your family's health and safety.
It is essential to knock the dirt and dust off your roof on a regular basis in order to get the most out of your investment. Brushing or raking it off simply doesn't work. Roof cleaning can make your roof look brand new and significantly extend its lifespan. What's most important, it minimizes health risks, ensuring that you live in a totally safe environment.
Affordable Solutions by Brian offers roof cleaning services of the highest, professional quality. We identify and remove all
Debris
Algae
Mold
Lichen
Moss
Mildew
Bacteria
Germs
Rust Stains
Let professionals do the dirty work for you! Affordable Solutions by Brian implements the most effective, eco-friendlyroof cleaning procedures, such as pressure washing and sweeping,making use of metal flashing strips, algae-resistant shingles, as well as chemical treatments when necessary.
Affordable Solutions by Brian aims for excellence, not only in the finished product but, most importantly, in our work and performance ethic. Our goal is to make this experience a pleasurable one. Let's raise the roof!
Rely on the friendly, dedicated team of Affordable Solutions by Brian for a clean, safe roof. Give us a call today for a free quote!